Why
Fertile imaginations give rise to great ideas. But at Grow, we believe the best creative begins with deep and enduring relationships. That's why, on every project, big or small, we strive to sow and nurture them. By aligning around our clients' priorities. By earning their trust and always staying connected. And by working collaboratively to create work that engages customers, elevates the brand, and lays the foundation for future growth.
The Roots of Our Success.
The strongest relationships begin with aligned priorities, shared goals, and mutual respect. We earn the repeat business of our clients by using the Grow Approach.
Offer access to top talent
Assemble a right-sized team with relevant experience
Remain accessible, proactive, transparent and communicative
Develop bold ideas, informed by a sound, thoughtful strategy
Execute with the highest standards and attention to detail
Be respectful throughout the process and remain partners and friends
Know Grow.
Based in Rhode Island, Grow is a high-touch, nimble creative agency focused on helping clients solve business problems through smart, compelling advertising and design solutions. From large regional brands to start-ups, companies choose us because they enjoy working with talented, seasoned and genuinely nice people, who know how to combine strategy, design and technology to achieve their unique business goals.
---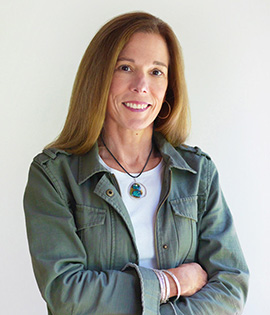 Nadine Flowers,
Principal & Creative Director

Building off a successful career at various New England advertising agencies, Nadine founded Grow in 2005 to offer clients a more customized, responsive and personal approach. With every client partnership, she leverages her strengths and experience in art direction, brand identity and design, and strategic brand development.
Before launching Grow, Nadine excelled as a Creative Director at Trinity Communications where she led creative teams on integrated marketing campaigns for Putnam Investments and Liberty Mutual. Previously, she also made her mark on the "client-side," as a Senior Designer at Thermo Fisher Scientific. Earlier in her career, she honed her design skills at prominent design firms, including Malcolm Grear Designers and Barrett Communications.
Quite an Impressive Crop.
Thanks to our clients, we love what we do, whom we do it with, and how we get there. Their trust, partnership, and loyalty have kept us on a growth track for over 15 years. Here's a sampling of the businesses and brands we're proud to call our client partners: