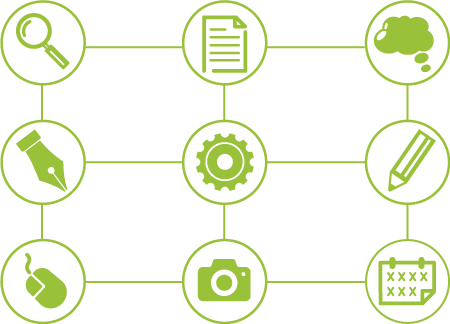 Great creative is both art and science. Ideas should engage, inspire and inform, but they must also be brand-based and strategy-driven to get results.
At Grow, we also know that great creative comes from partnerships. Not only the ones we build with our clients, but the partnerships we forge with our trusted network of resources whose talents we leverage to accomplish your goals.
From the start, we listen carefully to your goals and expectations. We define project scope and then handpick the best people with the right expertise to deliver exceptional work. We partner with other art directors and designers, copywriters, web developers, photographers and strategic marketing experts to ensure successful outcomes for your communications challenges.
Which means you get:
Access to top talent you need
Right-sized, flexible and efficient teams
Smart work that communicates and connects
Clients tell us that our work is fresh and engaging, strategic and exceptionally well executed. All of which makes a compelling case for partnerships.